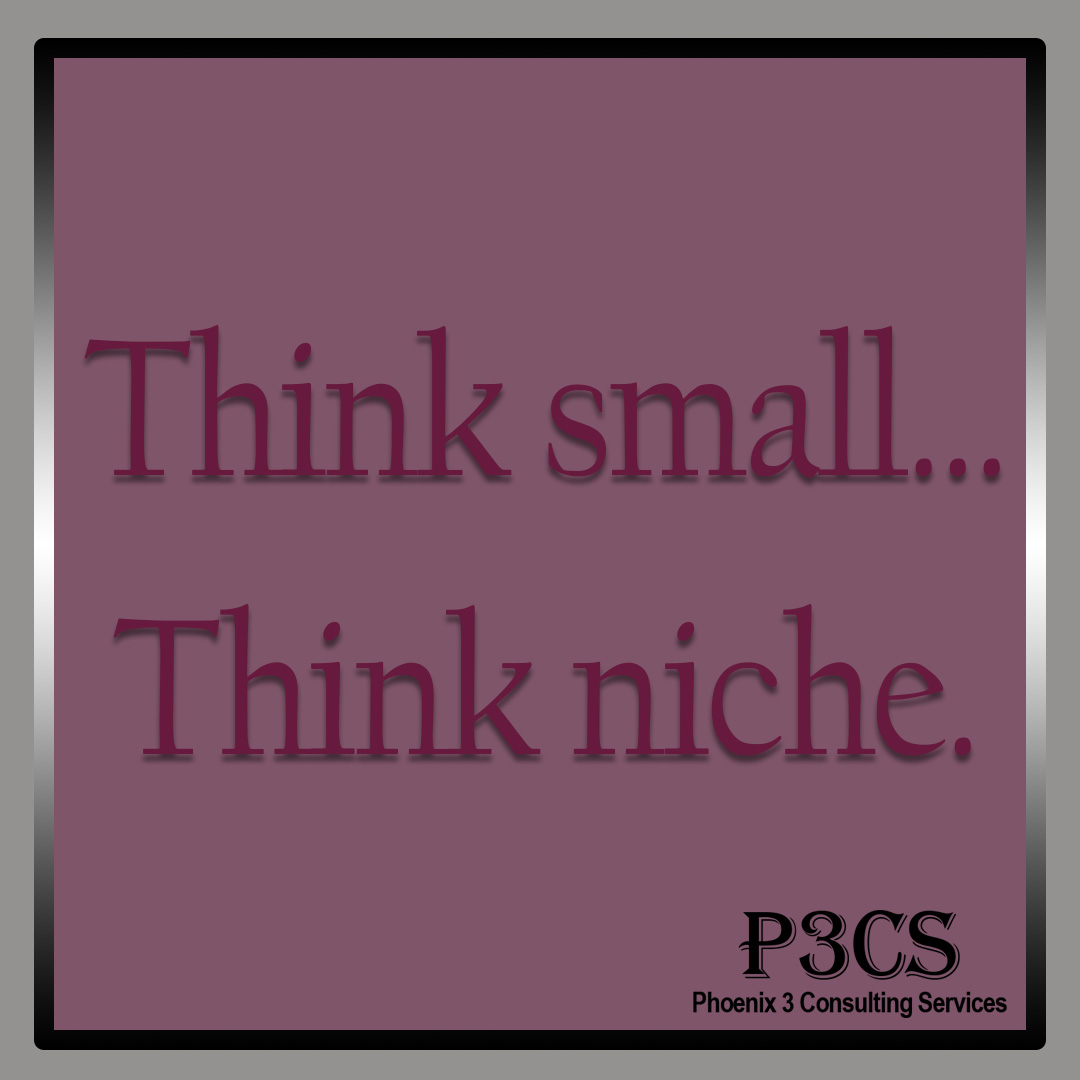 phoenix3 August 21, 2019
Your business cannot be "everything to everyone." A niche strategy can identify your place in the market.
Answer the following questions:
What is your best product or service?
Who is your ideal customer?
What value does your business provide to your ideal customer?
What are your distribution-delivery channels?
Is your product or service limited by geography?
Optimize the core competencies (strengths) of your business model. Add value to the lives of the people in your target market. Customers are loyal to a brand which they perceive has inherent value. Connect those factors with your differentiation element.
By servicing an unmet need you have an opportunity, and the creative space, to take ownership of a specific market segment, establish quality standards, and develop your brand.
FIND YOUR NICHE. Be the best at what you do.
Moya B.